Virupaksha Temple situated in Karnataka, the exquisite city of Hampi houses some of the most breathtaking temples.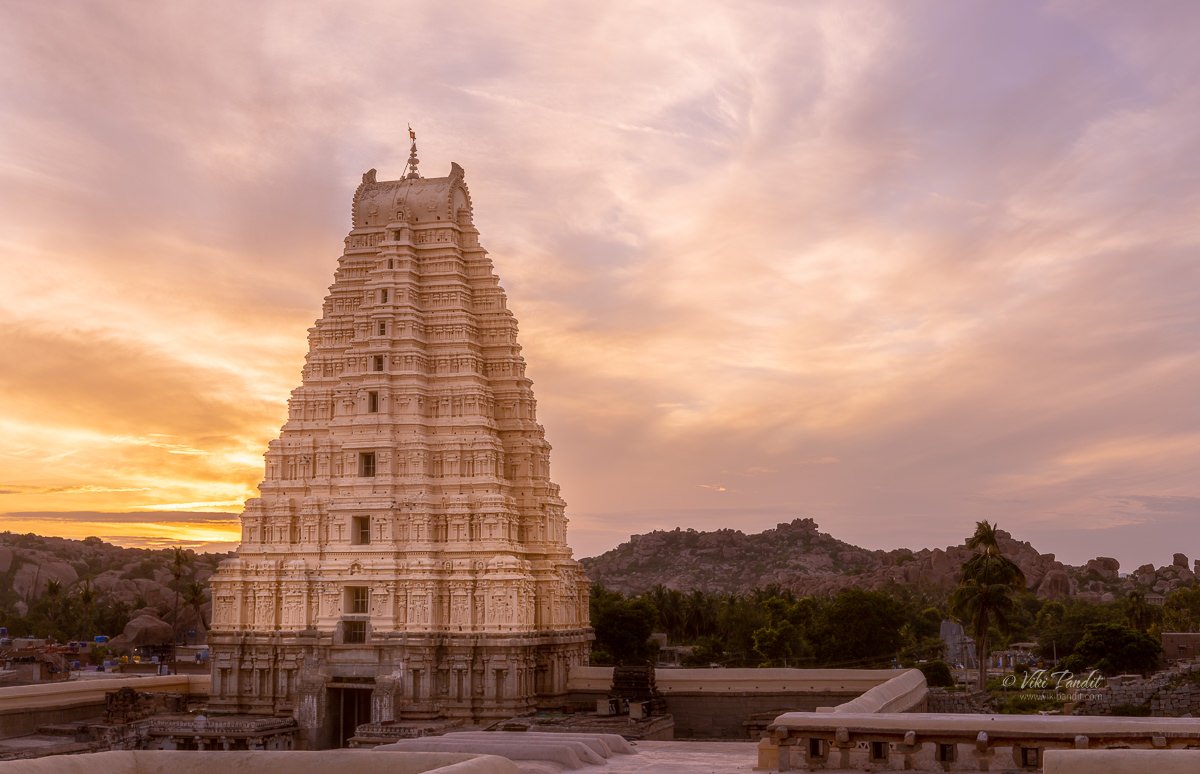 Vijayanagara empire founded by Hari Hara and Bukka was an empire that protected Sanatana Dharmam against the invaders.
---
The Virupaksha Temple situated in Hampi is the most astonishing marvel ever discovered.
The sculptures of Lord Shiva carved on stones is the predominant feature of this spectacular temple. Actually the temple was built by Lakkana Dandesha, a chieftain under the ruler Deva Raya II of the Vijayanagara Empire.
---
It opens at 6 am and closes at 6 pm. Virupaksha means Rudra. Virupaksha is the seventh name of Lord Shiva as the one who has three eyes or is diversely eyed. The Virupaksha temple was built before the 7th century on the banks of the Tungabhadra river. Every year in February, the temple witnesses a chariot festival of much grandeur.
---
The older name of this place is called as Kishkinda.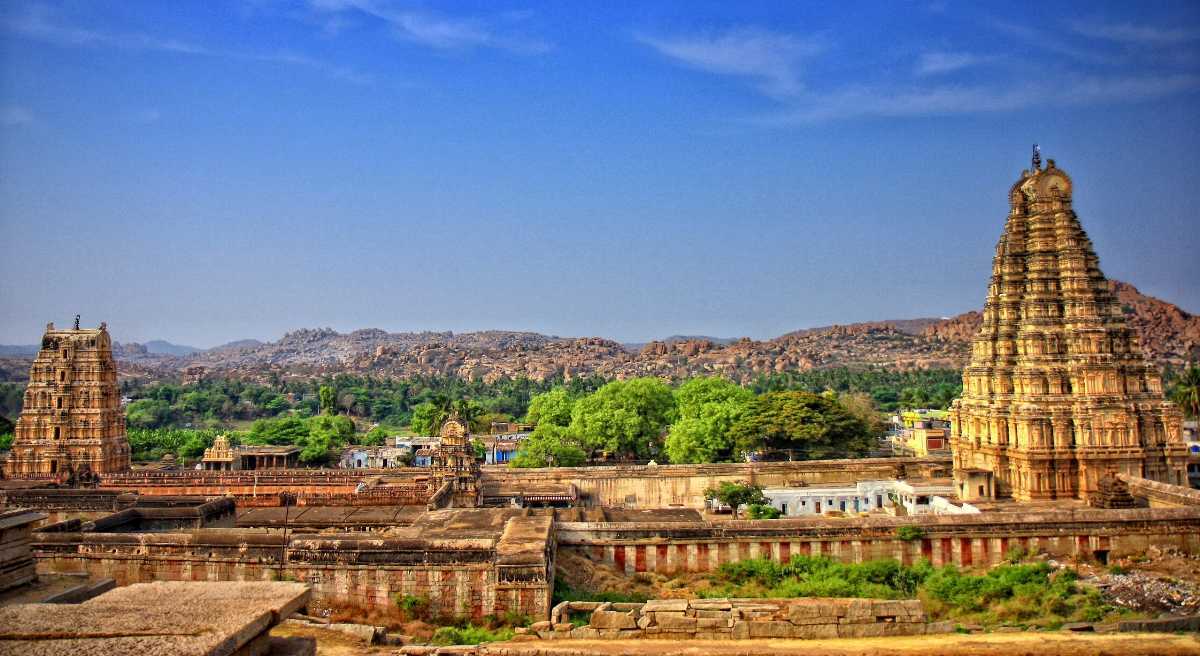 The 56 pillars are musical pillars(made of a single type of stone) and if you hit the pillars with your fingers, you can here the basic tone of Carnatic music. Even Tamil Nadu also has these types of musical pillars in 3 temples and some say that the music produced in this Vittala temple is very different than others and changes according to the weather.
---
The temple is constructed in such a way that the sun's rays always fall on Lingam. TheLingam is nearly 3m height and a spring of water always flows around the Lingam.
Each carving sequence has a historical or mythological story behind it. Some of them arecarved just for the simple reason that they are auspicious.
The Hazara Ram templeHampi is also famous for the Hazara Ram temple. The temple has gained popularitybecause of the presence of historical objects and fossils that are claimed to be presentat the time of Ram and Krishna's era.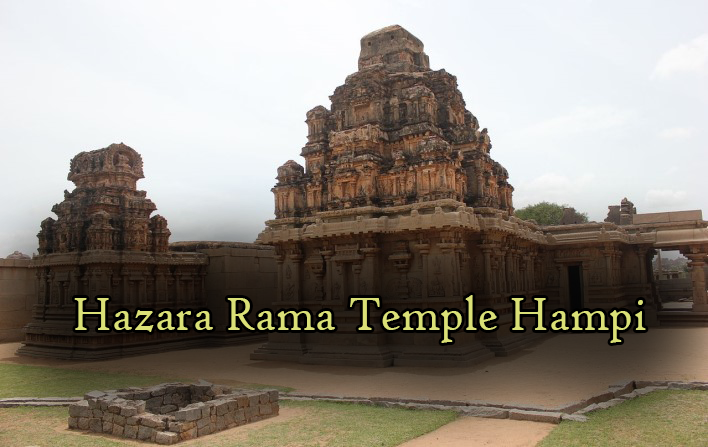 The entire outer walls of the temple are carved and ornamented with the antique objectsthat narrates the Ramayana, a holy book that delineates the life of Lord Rama. It isclaimed that the fossils and antique objects that are present in this temple are therarest ones found in the whole of India.This Temple has its own specialty, so I hope you would like to visit there.😊😊😊