There are thousands of temples in South India .Some even have unique features like musical steps. While it's difficult to cherry-pick the most beautiful temples in the country, here are seven worth a closer look:
Shore Temple, Mahabalipuram, Tamil Nadu
An annual month-long dance festival takes place in front of the temple from December to January. mahabalipuram.co.in
Khajuraho, Chhatarpur, Madhya Pradesh
At one time thick vegetation took over the ruins, giving it an aura of the Lost City in The Jungle Book.
Meenakshi Amman Temple, Madurai, Tamil Nadu
It was first built in the sixth century, then destroyed and rebuilt in the 16th century, but the grandeur of the temple's 14 towers and its holy pond still remains. maduraimeenakshi.org
Ramanathaswamy Temple, Rameswaram, Tamil Nadu
Hailed by worshippers as the "Varanasi of the South," this temple, located on an island off the coast of South India, is dedicated to the god Shiva. 
Sri Ranganathaswamy Temple, Srirangam, Tamil Nadu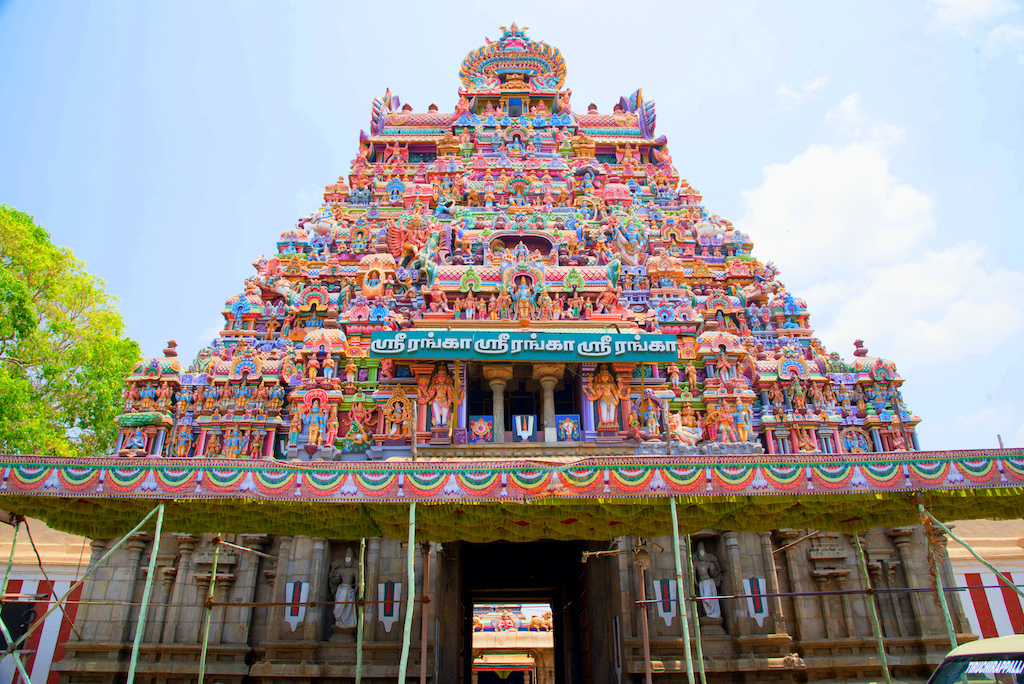 There are many relief sculptures and halls with Vishnu avatars; the complex had additions of towers in the 16th century, and is now the largest operational Hindu temple in the world, once topped by Angkor Wat in Cambodia. tamilnadu-tourism.in
Jambukeshwarar Temple, Tiruchi, Tamil Nadu
Dedicated to Shiva, this 1,800-year-old temple represents the element of water (there is a perennial spring nearby and the myth is that it will never run dry).
Brihadeeswarar Temple, Thanjavur, Tamil Nadu
This famous temple, dedicated to the Lord Shiva, is a gorgeous example of Tamil architecture, which is characterized by carved pillars and large gopuras or gatehouses that serve as entrances.
This is all, i hope you liked my blog. I hope that you would like to see my next upcoming blog.