Many children like to read fairytales. When you think of fairy tales, what comes to mind? Breathtaking castles, quaint, colorful villages, majestic mountains, all set in a landscape that seems like something out of this world?
Well, there are spots on this planet that look like they are plucked right out of the pages of a children's book. If you want to be whisked away to some of the most magical places on earth, check out these fairytale destinations.
BAVARIA, GERMANY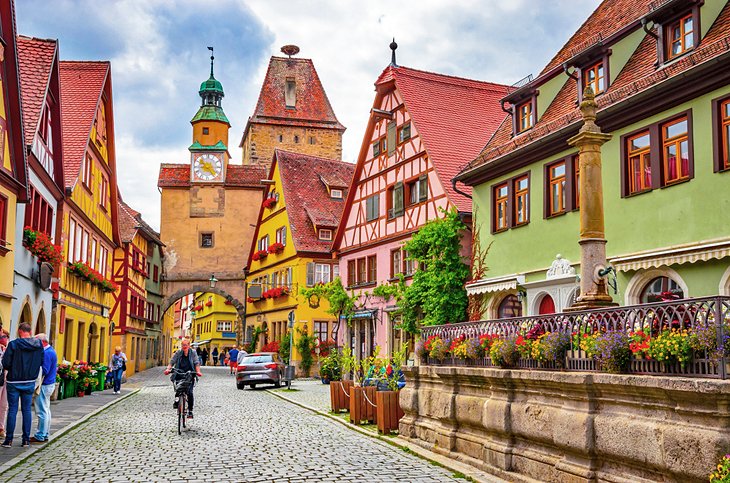 Bavaria has it all…snowcapped mountains, whimsical towns, and breathtaking castles. Neuschwanstein Castle served as the inspiration for Walt Disney's Cinderella castle in Disney World.
LAKE BLED, SLOVENIA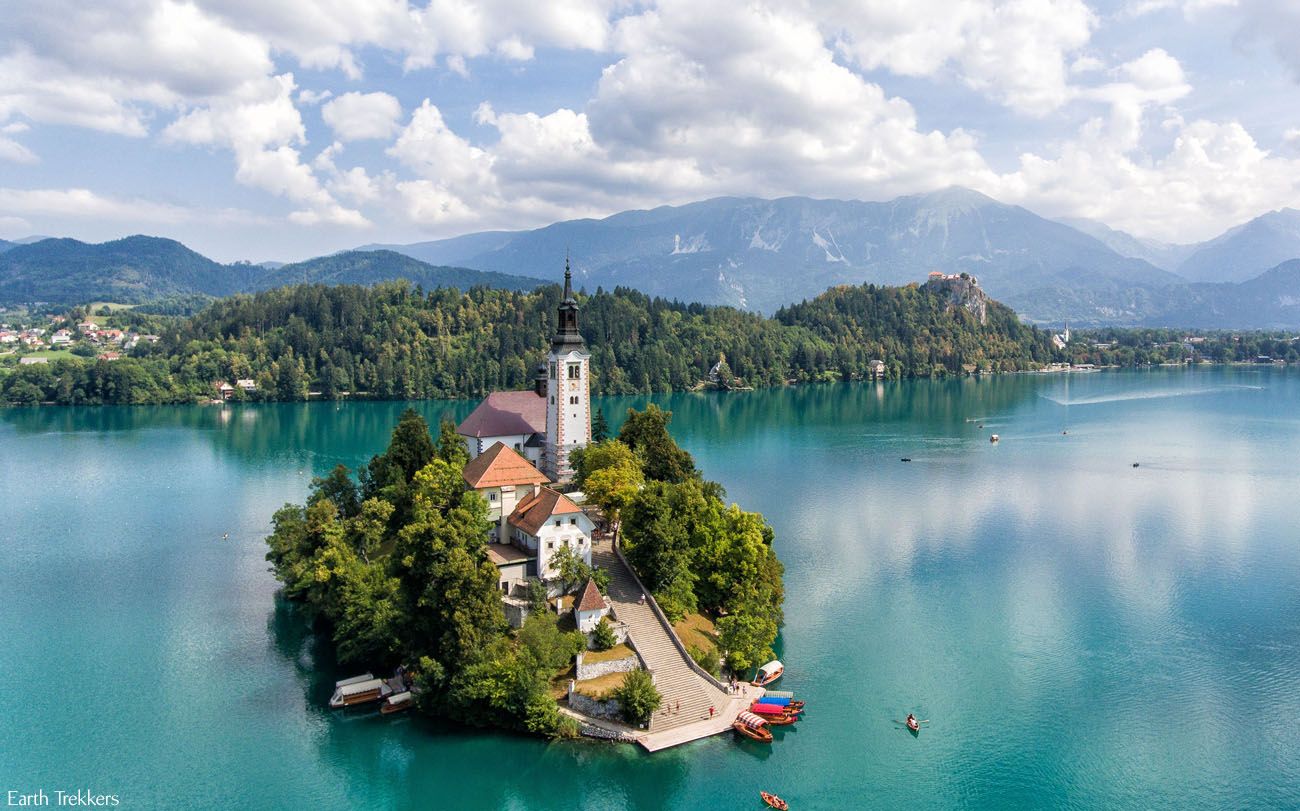 Lake Bled is one of the prettiest places to visit in Slovenia. With its aquamarine lake, a castle perched on a cliff, and the the centerpiece of Bled Island, this is another magical spot in Europe.
ZHANGJIAJIE, CHINA
Zhangjiajie is one of the most extraordinary landscapes on the planet. Pinnacles of sandstone rock stretch for miles. Zhangjiajie National Forest Park served as the inspiration for the landscape in the movie Avatar. It really does look like it is out of this world.
SANTORINI, GREECE
Santorini is a windswept, volcanic island in the Cyclades. Magical sunsets in Oia, photogenic blue dome churches A myriad of colorful beaches makes this island look like something right out of a fairytale.
HOBBITON, COME VISIT THE SHIRE
Hobbiton, located in New Zealand, really is a fairytale destination. This is a movie set constructed for both the "Lord of the Rings" and "The Hobbit" movie series. This colorful, hobbit-sized village can still be visited today. Tour the cute houses, see the home of Bilbo Baggins, and end your visit with a pint of ale at the Green Dragon.
CAPPADOCIA, TURKEY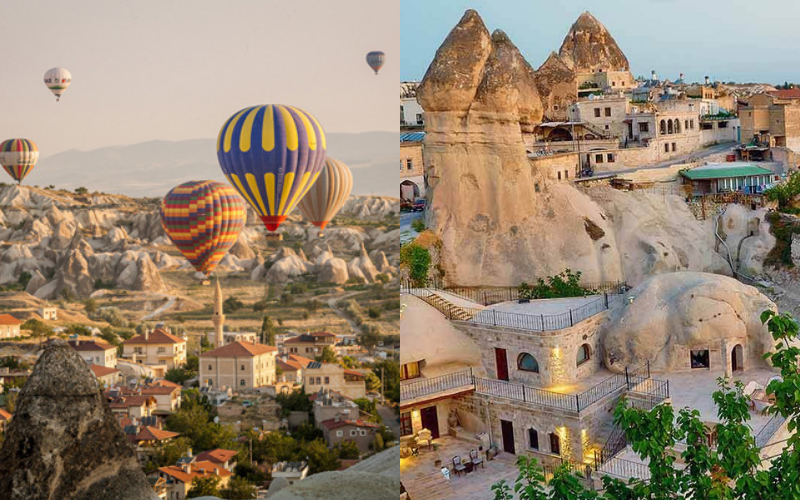 Cappadocia…the land of whimsical fairy chimneys and peculiar rock formations. The landforms are so unique that it's hard to believe they really exist until you see them with your own eyes.
MOSTAR, BOSNIA & HERZEGOVINA
With cobblestoned streets, old stone buildings, and its beautiful bridge spanning the picturesque Neretva River, the town of Mostar looks like it was plucked from the pages of a fairytale.
THE GIANT'S CAUSEWAY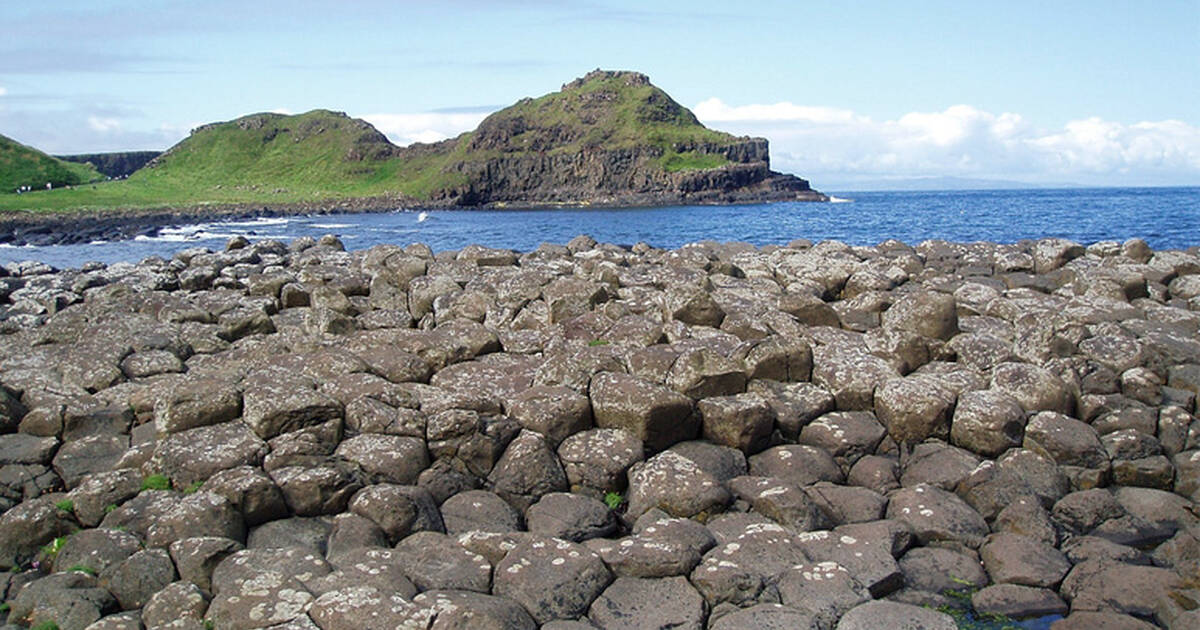 For another one of the world's great fairytale destinations, enter the land of giants. Located in Northern Ireland, the Giant's Causeway is a stretch of coastline with perfectly formed hexagonal columns, all massed together at the water's edge.
BHUTAN, LAND OF THE THUNDER DRAGON
Bhutan has all the ingredients of perfect fairytale destinations: towering, magnificent mountains, small, quiet villages, and some of the most beautiful landscapes you will ever see.
BAGAN, MYANMAR
Bagan is the mystical land of temples in a tropical, misty landscape. See it by bus, by bike, or soar over Bagan in a hot air balloon. Bagan is a magical place, definitely a fairytale destination to add to your Southeast Asia bucket list.
RAKOTZBRÜCKE, GERMANY
This picture-perfect bridge looks like it was created for a fairytale. Located in Saxony, Germany, Rakotzbrücke makes a great day trip destination from Berlin or Dresden.'
What is your favourite place? Share these with others and I hope you liked my blog. Thank you!!!