Art is a way to express your feelings to others. It is a way of showing how creative you are.While drawing, we share our creativity by representing it on a piece of a paper.While drawing and colouring our focus should be there and draw what our hearts say.
It is the best way of showing how creative you are.There are different ways of drawing and colouring.So this tells that we all are artists.
Like some artists or people draw according to their ways they want to. Therefore, some people directly draw with a pen and some first draw with pencil and then outline it.
So today i will tell you some ways of drawing beautiful paintings.
First,make some geometric pattern with the decorative tape on the piece of paper and then take somewatercolour and paint the whole piece of paper, even on the tapes. After that, when the paint dries remove the decorative tape from the sheet and you get your wonderful masterpiece.
Second, Take a toothbrush that is no longer of use and then just dip it in the paint that you want to and with your finger tip slightly make some hand movements and then on the top you can make some planets, some design or something else you want to.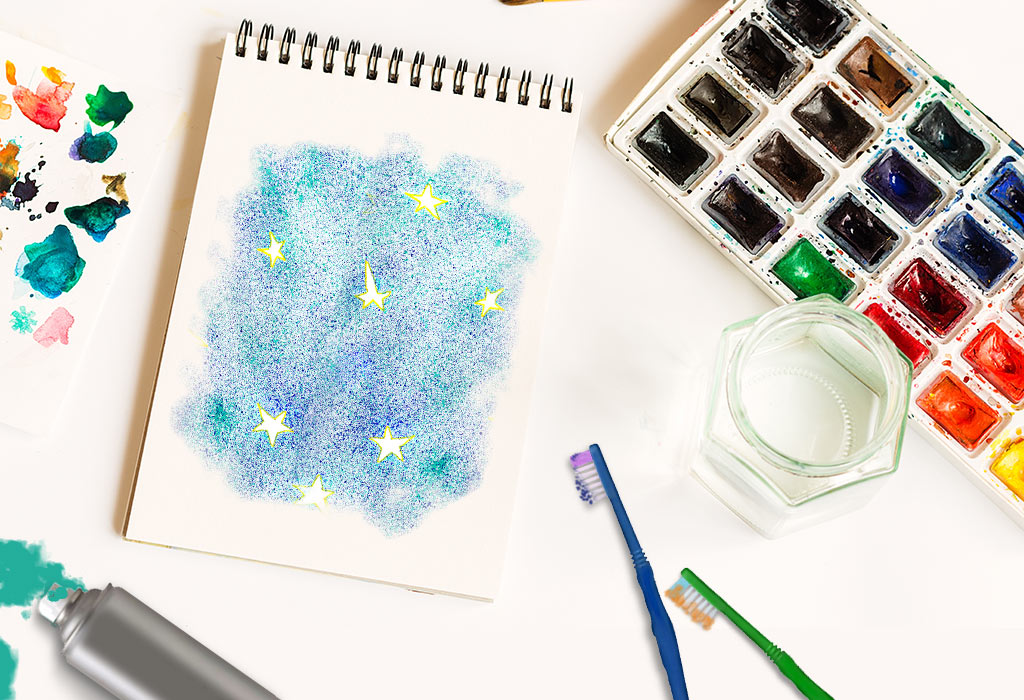 Third, You can do some finger painting and form some unique patterns.
Fourth,take a circular thing, you can take a CD or any other circular thing and then make some circle on your sheet like the picture below. And then paint the circles with some light shade of colour and then using a glue write a quote or anything and then sprinkle glitter on it. What a wonderful masterpiece it is. Impressive.
SO THERE IS ONE LAST THING TO TELL YOU THAT "BEING CREATIVE IS NOT HOBBY, IT IS A WAY OF LIFE".